Restaurant
the
kitchen
... our strong point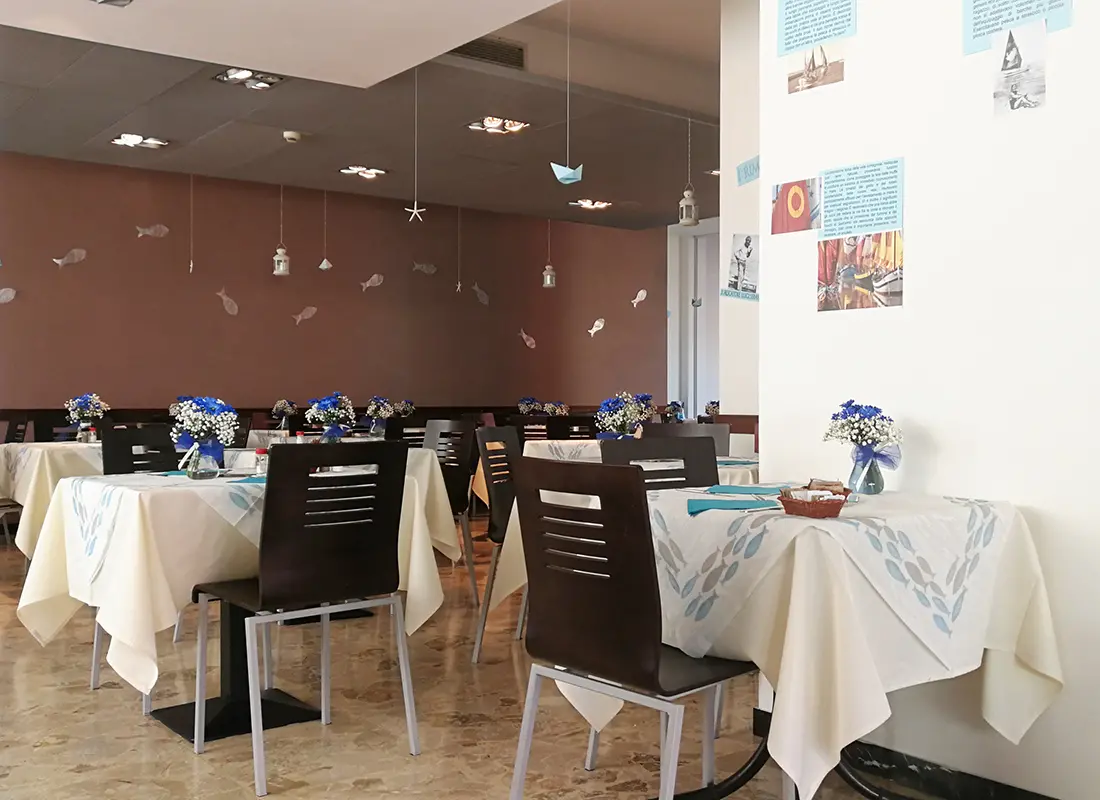 Framed in the modern Dining Room, the high level of our kitchen is combined with a Buffet Service, the highest expression of modernity and functionality, which daily exhibits a rich and captivating variety of proposals!
Breakfast, served until 12.00
, offers homemade desserts and a wide choice of savory snacks.
The dinner offers delicious appetizers, three first courses, three second courses, one of which is always based on fish, accompanied by a buffet of: cold vegetables, hot side dishes, cold cuts, fresh seasonal fruit, ice cream and desserts.
The management of our renowned restaurant has always been in the safe and reliable hands of
Chef Davide Ceccaroni
, husband of Adele, who personally takes care of all the preparation of the dishes,
interpreting and reinventing Romagna cuisine
in a modern, light and original way
Chef Davide has his strong point in his attention to the Rimini sea tradition and personally lends himself to the choice of genuine products to be used for the creation of his delicious and tasty dishes.
On the occasion of recent regulations related to the COVID 19 epidemic, the
buffet service
will take place in
total safety
thanks to the precious collaboration of our dining room staff.